En esencia, considero que este ha sido un año de retornos e hibridaciones fabulosas. La música electrónica ha sido la parcela donde se han albergado mayores logros, de manera que, cuando uno empieza a recuperar títulos, pronto se da cuenta de que, mientras contaba filias con los dedos, se ha dejado el segundo de James Blake, el «Inheritors» de Holden, Nils Frahm, The Field, Pantha du Prince & The Bell Laboratory, … Tantos… También, por obvio, he preferido descuidar en la lista los grandes nombres que han firmado álbumes soberbios, como David Bowie, Nick Cave, Kurt Vile..mientras lamento también haber dejado fuera debuts alarmantemente buenos, como los de Depthford Goth, Woodkid, Chvrches, Aluna George, Sky Ferreira …
A cambio, tirando de honestidad personal, he preferido escoger algunos de los discos que más me han acompañado este año, los más escuchados en una temporada donde me han sobrecogido algunos regresos formidables a los surcos, como los de Prefab Sprout, Mazzy Star, Neko Case, e incluso algunos que no constan en la lista, caso de The Knife.
En el panorama nacional, es de recibo conceder méritos a la mayoría de los sellos del territorio. Tanto Foehn como BCore, SpaRK como La Castanya, y todos los demás, han hecho un trabajo apoteósico en tiempos realmente jodidos. Los discos que han lanzado atraviesan tímpanos y fronteras, joyas como el delicado laberinto berlinés de Maria Coma, la despedida por todo lo alto de Els Surfing Sirles, o la onda sintétíca de The Suicide Of Western Culture merecen constar entre los recuerdos de un año que olvidaremos fácilmente.
Mejores discos Internacionales
These New Puritans – "Field Of Reeds"
Mazzy Star – "Seasons of your day"
Grouper – "The Man Who Died In His Boat"
Yo La Tengo – «Fade»
Prefab Sprout – «Crimson / Red»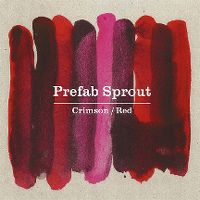 Chelsea Wolfe –  "Pain is beauty"

Young Galaxy – "Ultramarine"
Atoms For Peace –  "Amok"
Daughter – "If You Leave"
Laura Veirs –  "Warp & weft"
Boards Of Canada – «Tomorrow's harvest»

Daniel Avery –  "Drone logic"
Neko Case – "The Worse Things Get, The Harder I Fight, The Harder I Fight, The More I Love You"

Jessy Lanza –  «Pull my hair back»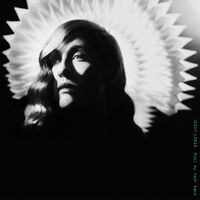 Youth Lagoon –  "Wondrous Bughouse"
John Grant –  "Pale Green Ghosts"
Oneohtrix Point Never – "R Plus Seven"
The National – "Trouble will find me"
Bill Callahan – «Dream river»
Mejores discos nacionales
bRUNA – "Thence"

Eric Fuentes – "Copper & gold"
Balago – "Darder"
Iñigo Igarteburu – "For the unknown"
Els Surfing Sirles – "Música de consum"
The Suicide of Western Culture – "Hope Only Brings Pain"
Oso Leone – "Mokragora"
Soleá Morente y Los Evangelistas – "Encuentros"
Pony Bravo – «De palmas y cacería»
Sons Of Woods – "In the fog"
FP – "Són els altres"
Furguson – «The leap year»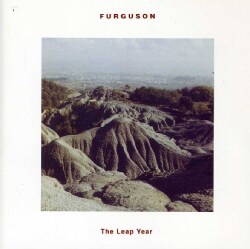 Betunizer – "Gran veta"
Lasers – "Exchange levels"
Jane Joyd – "Shy Little Jane presents: The Dramatic Tale of her animals"
Pájaro Sunrise – "Kulturkatzenjammer"
Híbrida, Nen i Cavall – "Permafrost"
Maria Coma – "Celesta"
Pina – "Hum"

Ramón Rodríguez, Martí Sales & Maria Rodés – "Convergència i Unió"
Albert Fernández
Sobre nuestro invitado especial
En el desorden de los años, Albert ha levantado renglones torcidos en publicaciones como Mondo Sonoro, Guía del Ocio o Go Mag, ha sido jefe de redacción de la secciones culturales de H Magazine y ha dibujado una trayectoria discontinua como levantador de agujas tras los platos de incontables clubs y festivales, que remonta sus orígenes a los dorados años del apogeo del Mond Bar y Razzmatazz. Además,  Albert ha aportado imaginación tras los micrófonos de emisoras como Onda Cero o la Cadena Ser, amén de Scanner FM, donde facturó la sitcom musical de creación propia '2 Rooms'. También se puso delante de las cámaras para el programa'Reacciona' de UrBetv. Aunque sabe que no hay lugar mejor que aquel de donde viene, a Albert no le hubiera importado nacer en Gotham City o en el planeta Dagobah. Actualmente, Albert está al frente del nuevo portal cultural Blisstopic, un lugar que, como se suele decir, es un mundo aparte.